In an effort to help families plan their summers, we try our best to hold our show the week after school is released. This allows our families to finish up the last week of exams and crazy schedules before heading into production rehearsal.
Each class will learn a routine that will be performing in the show.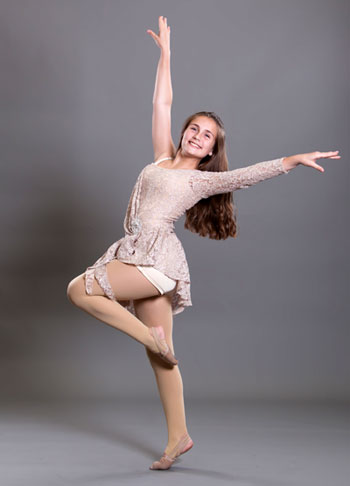 Rehearsals
Typically we host one week of in studio rehearsals the last week of school. Each class will be givin a rehearsal time that will be set according to their placement in the show. Act I will be on the first day and Act II will be on the second day. We have found that this works well for several reasons. First the students are released earlier and have more time to prepare for exams and the younger student benefit from seeing how the show is going to work transitioning from one dance to the next.
We will host a Tech Rehearsal at the venue. During this rehearsal students are asked to wear all black and are free to leave once their last dance has been performed.
Dress Rehearsal is the day before the show. We ask that all students wear their stage makeup, hair and costumes. This rehearsal helps to ensure that the students have enough time between dances to change costumes and it helps to make sure the lighting that was set during tech rehearsal works with the costume as well. Parents are allowed in the auditorium to take pictures and video during this time as long as the house remains quiet.
PRODUCTION DAY
Our goal on this day is to create an event that your children will never forget.
Expenses
The expenses that are involved with production are:
Costume Fee — This is determined each summer after the new catalogs arrive. The fee for the past two years has been $55.00 Legacy Little, $65.00 Most Classes, $70.00 upper level Ballet, $75.00 Pointe
Dresser Fee — This fee is determined by the number of dressers required each year; it's typically under $20.00
Production Fee — This fee is determined by the venue expense; typically around $50.00
Tickets — Range from $5.00 - $10.00
There are other optional items that are available but not required.